Welcome to my guide on how to create a Facebook page guide. On this guide you are going to learn how to create a Facebook page for your business.
What is a Facebook page
A Facebook page is a public Facebook profile that brands, celebrities, and other organizations can use. It helps organizations to group their prospects. Business uses Facebook to share their post updates, promote events and releases.
How can a Facebook page help my business
Combat Negative Results on Search Engines
If your business is struggling with negative results in searches for your name on search engines, your Facebook page can help. Facebook is a strong domain, so a page with your business name will rank well in search results.
Ask for Audience Feedback
Want some insight into what your potential or current customers want? Survey them on Facebook. A survey not only encourages them to engage with your page but can also help you discover what products or services they need.
In news feed ads, Facebook uses your page as the source of the ad. Your target ad audience will have the option to like your page in addition to engaging with your main advertising objective.
Facebook page example
This is a sample or an overview of a Facebook page and the most important fields you are required to fill for you creator or business page to attract you potential clients.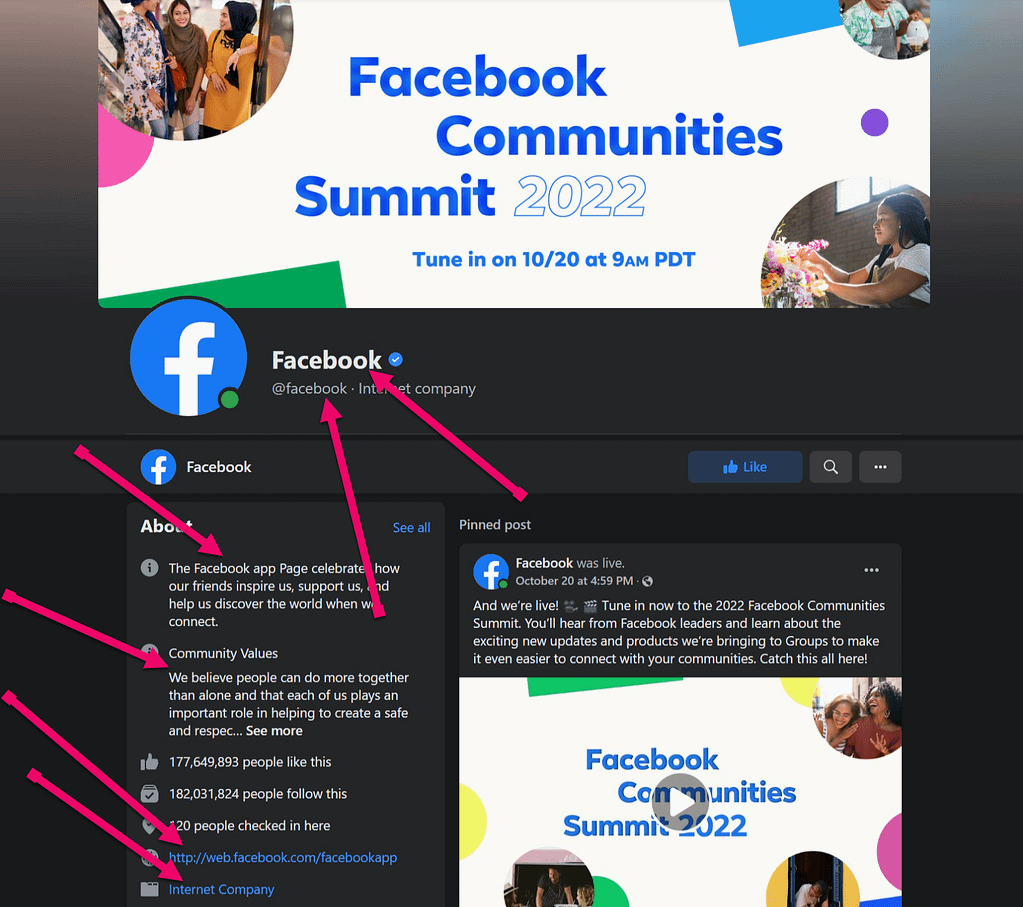 How to create a Facebook page
Go to facebook.com/pages/create.
Enter a Page name and Category. You can also add a Page bio.
Click Create Page.
If you want to customize your Page, you can add your bio, a profile picture, and a cover photo.
Click Done.
Anyone can create a Page, but only official representatives can create a Page for an organization, business, brand or public figure. We may also limit how many Pages you can create.
Facebook page for business
Facebook page can be use by different Bodies from cultural group to incorporations there is no limit to what you can use Facebook for if and only if it does not violate their policy and privacy
Public Facebook page
Facebook page can be privatized to company alone, where individuals don't have access to post contents on the Facebook page as well
Privatizing a Facebook page can sometimes be on the negative side, we your clients don't get to trust you because other fake profile on Facebook for you to protect your business identify its recommended that you allow post on your page
Is it better to have a Facebook page or profile
Facebook page is better for a business, because it's easier to get followers on your Facebook page compared to your profile follows. Facebook allows you to run paid ads to get more followers, with a higher Ads spend you can get a whole lot of followers who are your potential customer's.
Ability to Add Call to Action Button.
A CTA is a path that leads your followers to your desired direction, it can be your brand store landing page or you email list. all this cannot be done via a profile page.
Flexibility management with multiple page roles
Facebook page is easier to manage than a user profile where you can have multiple people you manage your page from editors, moderators and job manager Permission can be set for every worker creating limit to access.
there is a whole lot of benefits for creating a Facebook page you don't get assumes the performance of your business
Facebook page login
login to your Facebook means to gain access to your Facebook account click the link bellow to login to your account